The managers and staff of Hawk's Nest Resort will make your visit enjoyable with their enthusiastic service and wonderful Bahamian knowledge of Cat Island. Their love for Cat Island makes them the perfect team to ensure that your visit is so memorable that you'll want to come back over and over again.
J.R. Holder and her late husband, Randy have managed Hawk's Nest Resort and Marina since 2001, hosting guests and guiding the resort into this new century. Their son Jes-Sea can answer all your questions about the marine life, vegetation, bird watching and sites to visit on Cat Island.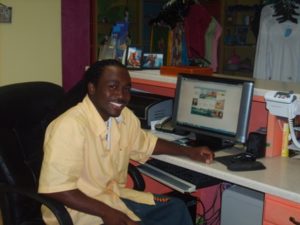 Our Operations Manager, Anton Mackey, a native Cat Islander that has been with Hawk's Nest for since he was a teenager. He can meet your every need, from making your favorite island cocktail to showing you every amenity that the Marina or Hotel has to offer.
Our Food and Beverage/Resale Manager, Mary Gibson, is also native to Cat Island. With decades of experience, she specializes in hosting you into your Caribbean dining experience. Anywhere from greeting you with island smiles as you check in or finding the freshest conch on the island. Mary has you covered.
We are a family at Hawk's Nest, generations of Cat Islanders working together. Each employee, not just our management team, is here to help you enjoy and enrich your visit to Hawk's Nest Resort and Marina.